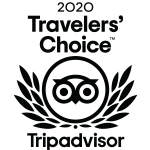 every TUESDAY, WEDNESDAY, THURSDAY & FRIDAY
meeting from 9pm - 10pm

Meeting Point is @ Wild Elephants Hostel


What should I wear?
You can wear a cowboy hat or grandmas clothes, as long as your imagination goes. There is no dress code in Bratislava.
How much cash should I carry?
We go to cheap, local venues, where you usually pay around 2 euro for a pint! Most bars in Bratislava DO NOT accept cards!
What venues do we go to?
Depends, where the best events are. No tourist traps, only where the locals go out! Our favourites are Starter, Alligator, KC Dunaj, Bohema, Goblins, Bukowski, Wax and many others.

We do NOT take stags, birthday parties or any kind of groups of men over 4 people!