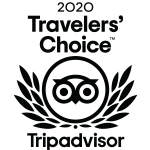 Schedule for SUMMER 2021
Running from WED - SAT (4 nights a week)!!
meeting from 9pm until pub crawl leaves

Find us by typing pub crawl name to google maps.


What should I wear?
You can wear a cowboy hat or grandmas clothes, as long as your imagination goes. There is no dress code in Bratislava.
How much cash should I carry?
We go to cheap, local venues, where you usually pay around 2 euro for a pint! Most bars in Bratislava DO NOT accept cards!
What venues do we go to?
Depends, where the best events are. No tourist traps, only where the locals go out! Our favourites are Starter, Alligator, KC Dunaj, Bohema, Goblins, Bukowski, Wax and many others.
What do I get for my money?
Entry is 10EUR. Your first drink on the house, our love and passion but most importantly – to be a Drunken Hero for a night!

We do NOT take stags, birthday parties or any kind of groups of men over 4 people!